Rematech® Mexico
We empower technologically marginalized people who want to improve their lives through accessible, functional, guaranteed and sustainable technology, with the right advice and without getting into debt.
Our mindset
Congruently intuitive

Being congruently intuitive refers to the ability to decide and act quickly and effectively aligned with the values ​​and objectives of the company through the use of experience, common sense and intuition.

agilely evolutionary

Being agilely evolutionary refers to learning, adapting and prioritizing, fast and constant, to face an uncertain and constantly changing environment, within the company, the industry, the market and with customers.

madly funny

Being crazy fun refers to enjoying work and daily life with an open, positive and enthusiastic attitude towards opportunities, challenges and difficulties in order to constantly do, learn and grow, individually and as a team.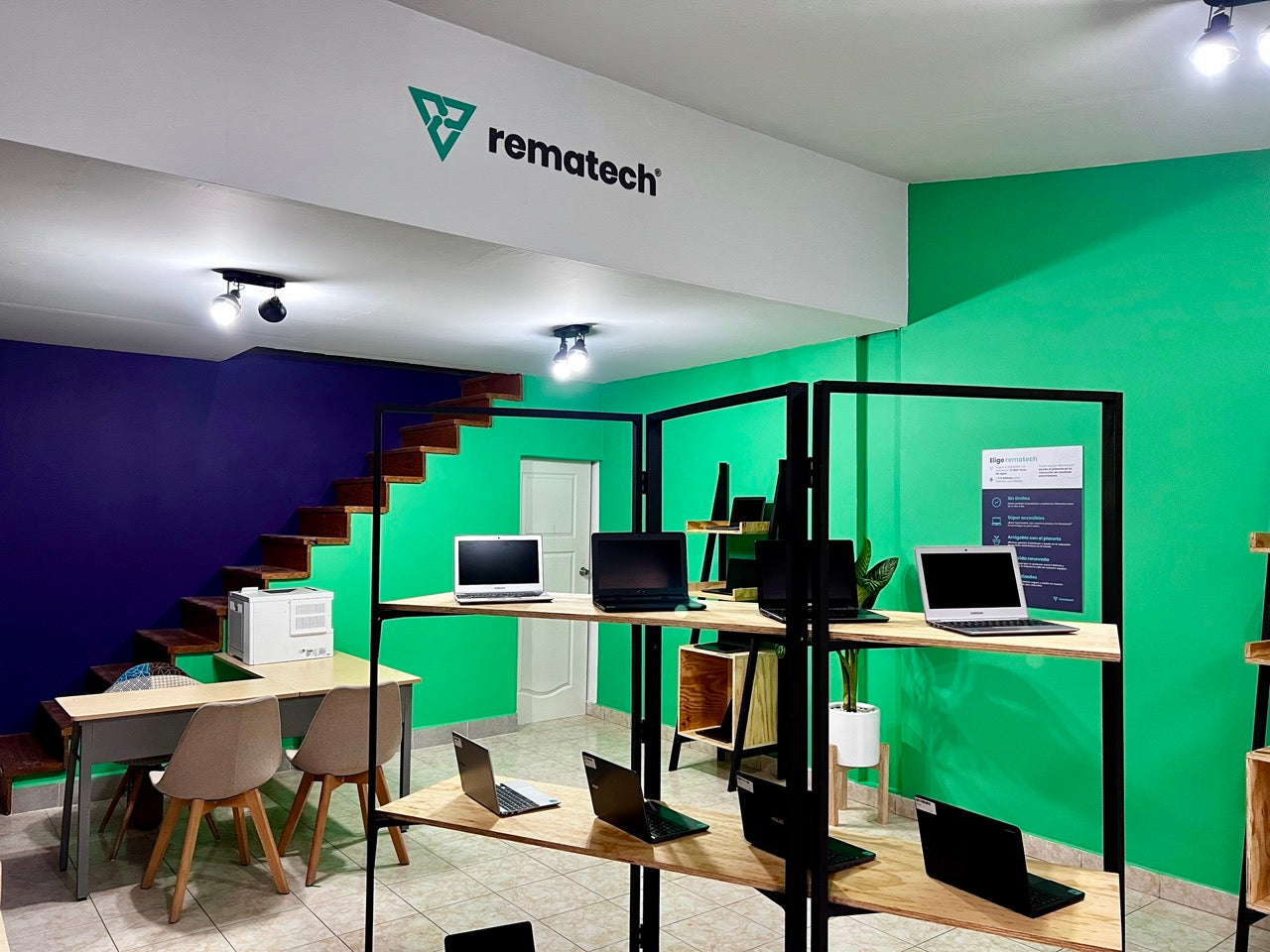 Our history
In 2014, Andrés found a business opportunity by buying, reconditioning and selling used computer equipment. In 2017, Omar quit his job and joined the adventure. At the end of 2020, Omar agreed to a private service contract to collect obsolete computer equipment from the 53 Mexican consulates in the US and Puerto Rico, as well as from the Foreign Relations offices in Mexico in the north of the country.
In March 2021, in the midst of the COVID-19 pandemic, collection operations began simultaneously in Houston, Texas, San Diego, California, and Baja California, Mexico. This experience allowed us to understand the problem of electronic waste in countries like the USA and the possibility of reusing it in countries like Mexico.
After exploring and testing various business models and product types, Rematech® was founded in July 2022 presenting a new mission and vision to existing partners. For 2022, the opening of 3 stores was estimated, however, the year closed with 8 points of sale.
Rematech® continues to grow and its vision is to rethink and disrupt the leasing and retail business models of the mass technology industry, inspired and based on a circular and inclusive economy.